Anime
2012年09月13日
[Anime] Hanayaka Nari Waga Ichizoku Kinetograph
Official site is long opened and at least they have more information on their website right now that it deserves a blog post

. It's gonna be a 2 episodes long OVA and the first episode will be release this year while the second episode will be release next year. Get ready to catch the Miyanomori brothers animated (Masashi for me

)~ It is confirmed that the casts list are the same casts from the game itself except for Haru, the main female lead in the game & this coming soon anime adaptation.

2012年04月07日
Detective Conan Movie 16: The Eleventh Striker
Premier in Japan this coming 14th April, the story for this movie centers around investigation and soccer. Following the received of a mysterious phone call of a bomb that wll be implant in the stadium during a soccer match between Tokyo Spirit & Big Osaka, Conan, Mouri, Ran, Professor Agasa, Haibara and the Shounen Tantei Dan alongside with Megure's police team set out to stop the explosion and save the lives of the innocents.
Official Website:
HERE
2011年08月02日
Ikoku Meiro no Croisée The Animation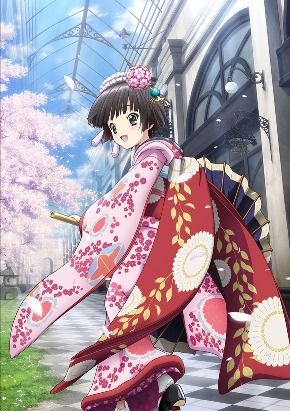 Seriously, blamed myself for not following anime series for ages and one of my favourite slice of life manga which I have been following being animatized and I'm left in dark about this

. Anyway, lucky that I'm still in time to catch up with Ikoku Meiro as there are only a total of 5 episodes aired out of 12 episodes (at the time I'm writing this entry). So, to the point about this anime~
続きを読む