2011年08月02日
Ikoku Meiro no Croisée The Animation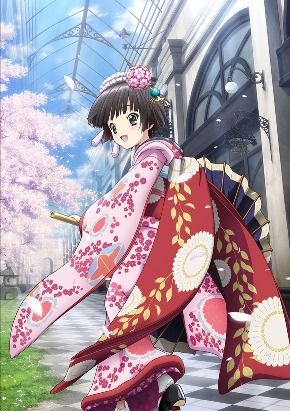 Seriously, blamed myself for not following anime series for ages and one of my favourite slice of life manga which I have been following being animatized and I'm left in dark about this

. Anyway, lucky that I'm still in time to catch up with Ikoku Meiro as there are only a total of 5 episodes aired out of 12 episodes (at the time I'm writing this entry). So, to the point about this anime~
All you need to know about this anime:
HERE
Points!
Story
- Made of simplisitic, day-to-day slice of life. The animation storyline doesn't run much from the original manga of the same title by Hinata Takeda-sensei although there're little of tweak and turn to fulfill the 20-25 minutes animation for television station broadcast. Essence of the story; how people of totally different culture learn to live with each other is strongly preserved and sometimes touching to the audiences.
Art
- Simple 2D animation - at least it is decent enough for viewers to go through the entire episode each week and the entire series.
Seiyuu/Voice actors/Voice actress
- Well matched with the characters.
Moe point
- Loli. For loli fanboys, you might want to give this a try coz throughout the series, loli Yune and/or loli Alice are going to fill your loli fantasy in every episode with their pika pika big eyes. Although this series might look like it drives towards fanboys with the loli-ness, it might serves as a cup of tea for the girls as well with their heart warming storyline.
Real-life element
- Backdrop of the animation is full of France's fragrances in the air; needless to say that since the background of the story took place in the 1800's France. Famous historical buildings in France are all over the place in the animation. Another point that this animation brought up would be the typical French gentlemen's romantic-ness as potrayed by Oscar (V.O. Hideyuki Tanaka) [I wouldn't claim that most of the French gentlemen are this way but I realized that Japanese animation/manga/game somehow like to create a French character which is stereotypically labelled as "romantist").